Services
HUTCHISON PORTS IS THE PORT AND RELATED SERVICES DIVISION OF CK HUTCHISON HOLDINGS LIMITED, THE WORLD'S LEADING PORT INVESTOR, DEVELOPER AND OPERATOR WITH A NETWORK OF PORT OPERATIONS THROUGHOUT ASIA, THE MIDDLE EAST, AFRICA, EUROPE, THE AMERICAS AND AUSTRALASIA.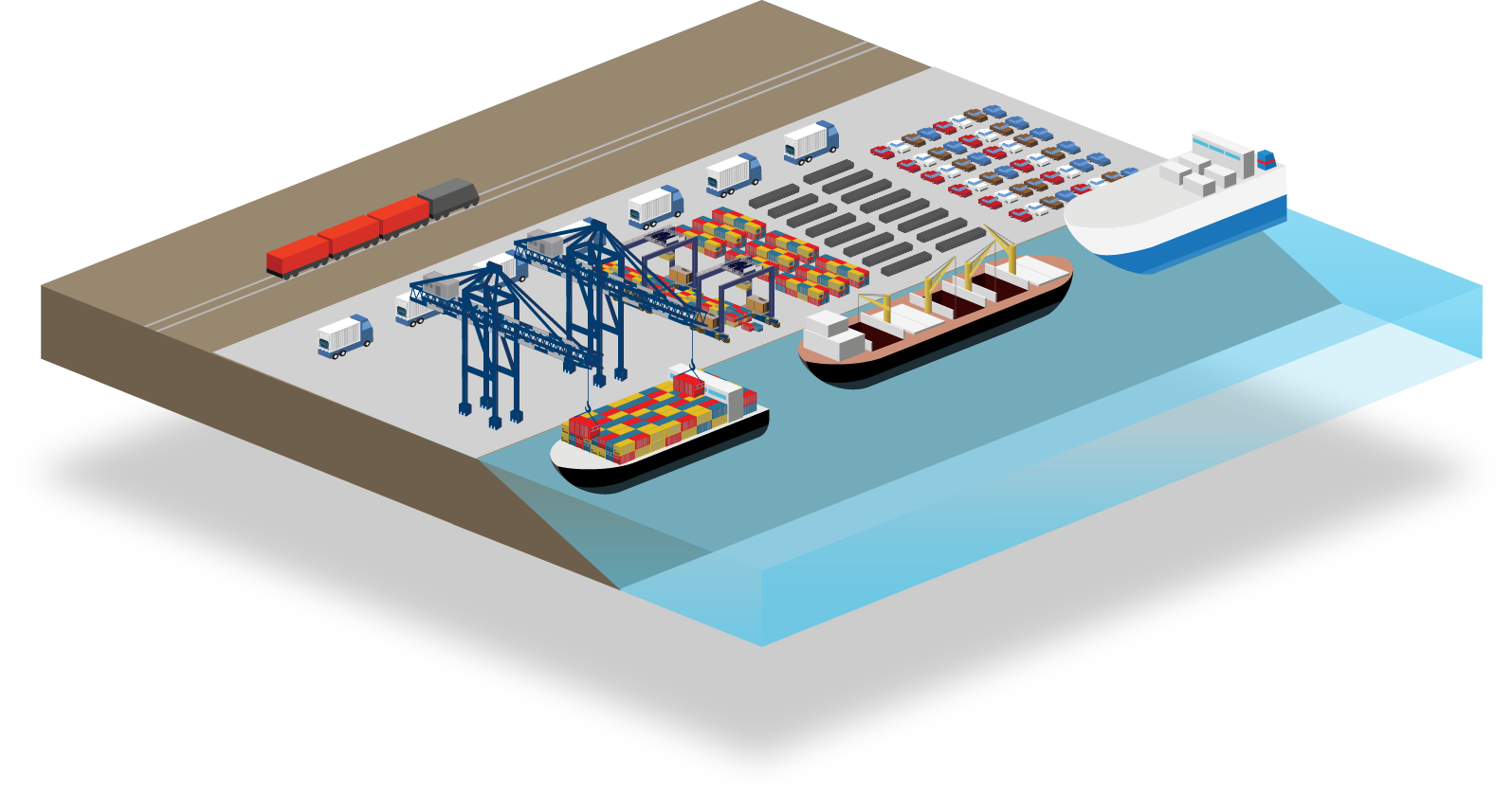 GENERAL CARGO AND
PROYECT CARGO
CONTAINER CARGO
BALBOA PORT
The port sector in Panama has shown great dynamism in recent years. As such, Balboa Port is the number one transshipment terminal in Latin America. Moreover, it has been ranked as number one of the Hutchison Ports, since it has 3,612 outlets for refrigerated containers and facilities to provide Pre-Trip and M&R services to refrigerated containers. We received 23 services per week from the main agencies of the region and mobilized on the main sea routes.
CRISTÓBAL PORT
Cristobal Port has a unique design that allows the management of a wide variety of freights.
Cristobal Port has the capacity to receive and handle 14 weekly-scheduled services, as well as manage a total of 2 million TEUs annually
Without a doubt, Cristobal Port is a clear example of success, boasting large investments in infrastructure, equipment, and personnel that have enabled its sustainable growth in recent years, counting with 1,100 electrical outlets for refrigerated containers. The year 2017 was marked by a new record in containers movements, with a total of 1,311,223 TEUS.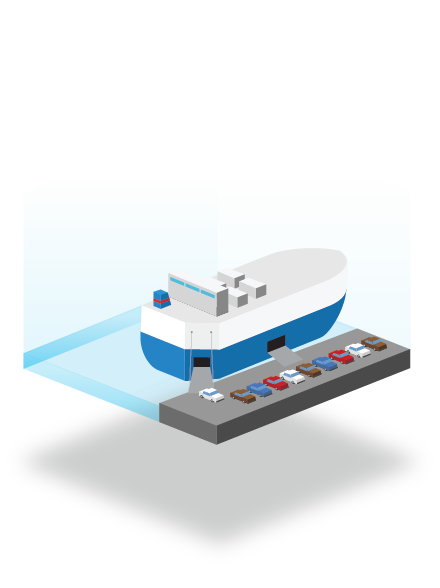 RO-RO
VEHICLE LOADING AND UNLOADING BY RAMP
We have calculated that our RO-RO loading and unloading service exceeded 52,000 vehicles moved; this being a record for Balboa Port. We have also succeeded in providing 38% of all vehicle-related orders of the National Port System.
Thanks to the port infrastructure, the RO-RO service has a storage capacity for 2,750 TEUs, skilled drivers for the movement of heavy machinery, 2 berths, and a high-speed/high-productivity ramp above 100 mph.
We are fully committed to safety; our mission of zero accidents obligates us to work with highly-trained and qualified personnel in each of the logistics services we offer, ensuring RO-RO services of high-performance 24 hours a day, 7 days a week.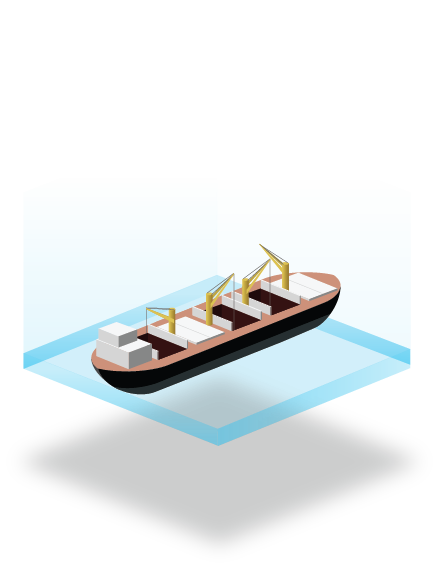 GENERAL CARGO AND PROYECT CARGO
LOADING AND UNLOADING OF NON-CONTAINERIZED, NO-WHEELED CARGO
At Cristobal Port, we develop operations for the unloading and loading of cargo that is non-containerized and without wheels, for which we offer 5 multipurpose berths at Dock 16 and Dock 6, as well as 2 berths for bulk vessels (liquid and dry) at Dock 16. In addition, we have at our disposal RTG equipment with 40-ton capacity, 45-ton capacity Reach Stacker cranes, and forklifts with capacities from 4-28 tons.
Similar to Balboa Port, Cristobal has broken a record, with operations having already registered over 648,000 tons of general cargo moved – representing a 171% growth over the last seven years.
With our freight service, we operate with the only Liebherr crane available in the entire country, which has a capacity from 80 to 120 tons; we also offer storage up to 70,000 tons, a covered warehouse – with an area of 3,400 m2, and software for controlling and monitoring real-time operations.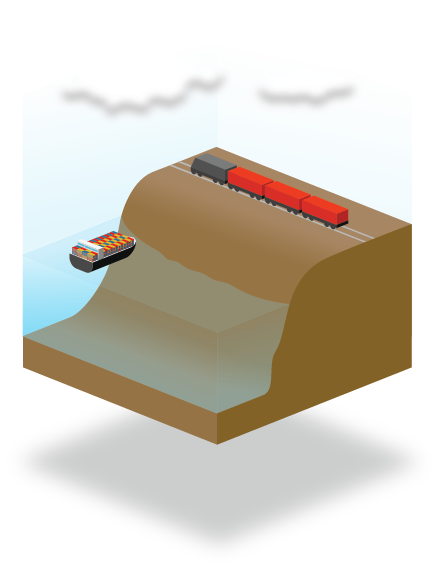 INTERMODAL
BOOTH FOR RECEIPT AND DELIVERY OF LOCAL CARGO
Our intermodal cargo service receives the export cargo and delivers the import cargo, as well as handles the delivery and return of the empty containers; where it is considered that 10% of the total moved cargo in both terminals is local cargo.
INTER-TERMINAL CARGO BY WAY OF RAIL
The operations we perform with this service are characterized by the management of volumes of containers and guaranteed connectivity, where these volumes operating via rail, account more 50% of the total ground movement of Balboa Port.
The railway operation, as one of the most important components of the logistics platform of Panama, offers a capacity of around 2,000 daily containers, with an average of 110 to 150 full and empty containers per trip. On average, 7 trips to the north and 7 trips to the south are received and dispatched.
Moreover, the exchange of containers between PCRC and Hutchison Ports PPC (Balboa & Cristóbal), has benefited from the existing direct access between the cargo areas of both companies.
INTER-TERMINAL CARGO BY WAY OF TRUCK
We are confident that we offer reliable logistics services, guaranteeing our customers connectivity for their cargo in the shortest possible time. Our main goal is to assure the connectivity of the requested cargo, for it to be transported by ground between the ports of Balboa and Cristobal; and other terminals.
In order to provide an excellent service, our inter-terminal operations by truck are performed through an outflow that prevents overcrowding with other operations while exiting the terminal.
Gradually, this service has become the fastest way to connect the terminals of both coasts, due to the reduced distance between the two oceans.
CUSTOMS CONTROL
We can widely ensure smooth operations thanks to the close relationship we maintain with the authorities within the terminal.
In addition to having a unique platform for intrusive and non-intrusive inspections, which are requested by the National Customs Authority; in support of this, we have personnel exclusively in charge of the control and coordination of the containers that are retained, as well as an operational crew assigned to these operations.
SPECIAL SERVICES
Within the wide logistics offer we have, Gatehouse attends the requests of special services of our clients, which include: unstowing and stowing of cars in containers, lashing and unlashing of equipment, cargo transfer from one container to another, rearrangement of cargo inside a container, and visual inspections to containerized cargo; all of which is geared towards providing quality and excellence in our services.